Welcome to the Hunt House Museum at Christmas
Every Christmas season, volunteers at the John Hunt House gather to dress the house as it may have looked in the late 1700's. The emphasis then was on natural materials and the first gatherings of boughs, seed pods, dried flowers and evergreens took place right on site. Decorations were simple but cheerful inside with lots of mistletoe, fruit arrangements (meant to be eaten) and a few candles which were too expensive to put in every window. Hunt House, a prominent home in the area, may have been more lavishly decorated with imported fruit such as pomegranates from Virginia. Our volunteers concentrated on the front door area, the mantelpieces in the main rooms and a little twig tree in the children's room.
Welcome. Step up and enter the cozy home of the John Hunt family.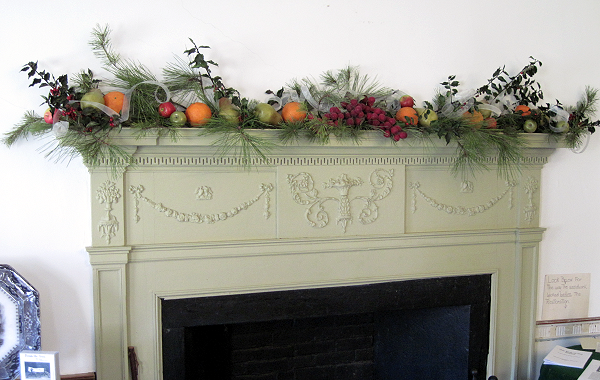 The most elaborate decorations are found in the parlor. After all, you wanted to impress your guests with the delicious goodies on display here.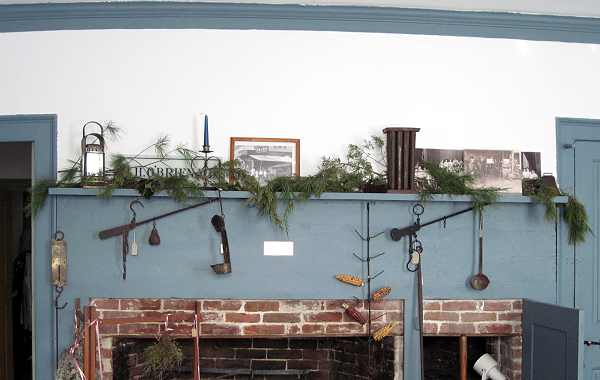 Although the kitchen hearth was a busy place, a few sprigs of green add Christmas cheer to the work place.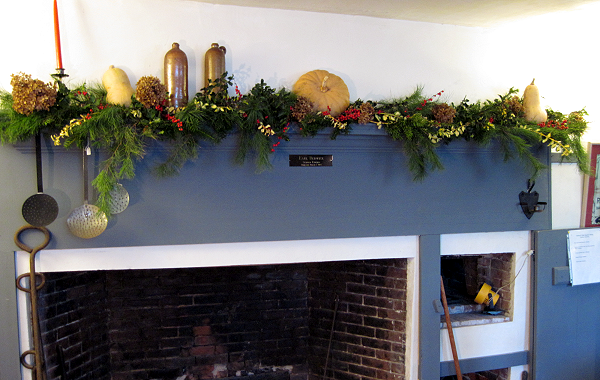 As the name implies, the fireplace in the summer kitchen located in the basement was only used during the hot months. The mantel was therefore more lavishly decorated than the kitchen upstairs.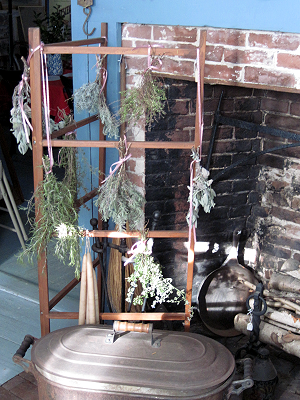 Even the drying herbs at the hearth lend a little decorative touch to the kitchen.