Philip Walker House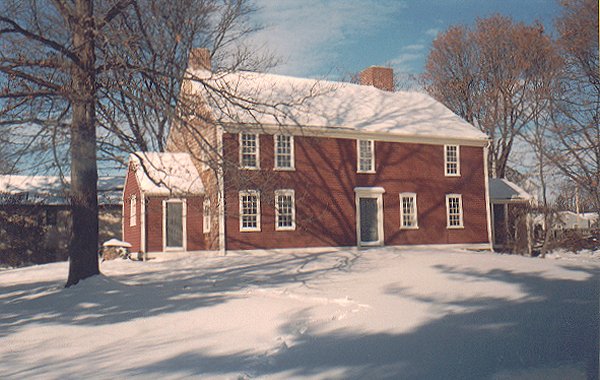 Located at 432 Massasoit Avenue is the second oldest house in the state and the oldest documented house in East Providence, the Philip Walker House. It is listed on the National Register of Historic Places.
The first house was built by one of the most influential men in the early settlement of Rehoboth on the outskirts of the Ring of the Green in 1643. Like most of the other houses of the Green, it was burned in the King Philip War (1676). Some of the charred timbers are still in the walls of the present kitchen, where they were used when it was rebuilt on its original foundation in 1679 by Philip Walker's widow. The new house was a typical three bay house of the period with a center chimney. (The door, and the two windows to the North each comprising a bay.) Sometime in the middle of the eighteenth century the two South windows were added, and other extensive alterations were done, including some handsome raised paneling. The floor plan is unusual in that the front entry leads directly into the "keeping room" rather than into a vestibule, which was more common for that period.
The Walker House has stayed a part of the original family until recently when the house was bequeathed to "Preserve Rhode Island" by descendants of the Walker family and most of the furnishings were auctioned off. The East Providence Historical Society was fortunate enough to acquire some of the historic furnishings which today are displayed in the Philip Walker Room in the Hunt House Museum.